The Premier Roofing Contractor Serving Residents of Norman, OK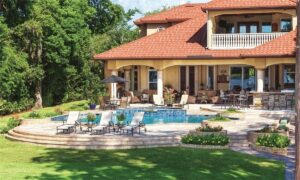 Once upon a time, people raced each other just to grab a piece of what would later become Norman, OK. As a part of "The Great Land Race," Norman is a town rich in history. Today's residents love to celebrate that history while making new memories in their homes. But, Norman also has a history of surviving some pretty bad storms. It wasn't too long ago that tennis ball-sized hail pummeled parts of the city. When storms like that—and even ones that seem mostly harmless—roll through, it can cause a lot of damage, especially to your home's roof. To keep your home safe and your roof in top condition, turn to a local roofing contractor you can trust: Numark Roofing. Turn to the Pros!
What We Do
Numark Roofing is a complete roofing company with roots in the local area. We always strive to keep you, the customer, as our top priority. We'll only suggest products and services that we truly believe will benefit you and your home. Some services we offer include:
Roof Repair – If your home has roof damage and needs repair, we'll look for the most cost-effective but high-quality roof repair option. We have experience working with all kinds of roof materials, so you can rest assured that we know what it takes to get yours in great shape again.
Storm Damage Roof Repair – We can fix roofs damaged by high winds or hail, and if you need to file an insurance claim, we can guide you through that process.
Roof Replacement – Replacing your roof is an opportunity to upgrade the look and value of your home. We install a wide selection of roof styles, including asphalt composition shingles, slate, tile, metal, and wood shake.
Get Your Free Consultation
Contact Numark Roofing for your free roof inspection and consultation. We'll work with you to find the best solution for your Norman, OK, home. We are accredited with the Better Business Bureau with an A+ rating, making us the local roofing contractor you can trust!