Trusted Local Roofers Serving Oklahoma City & the Surrounding Areas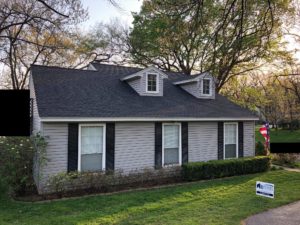 If you've ever had a bad experience with a roofing company that provided shoddy workmanship or tried to pressure you into buying a service you didn't need, then you understand the value of finding a trustworthy local roofing contractor. In Oklahoma City and the nearby areas, Numark Roofing strives to be that company. Built on decades of collective experience serving residential and commercial customers, our team is committed to providing a level of value, service, and workmanship that you'll be hard-pressed to find with any other roofing company in the area.
Providing Flexible, Full-Service Roofing Solutions
As a local roofing company, Numark Roofing understands how to best serve homeowners and business owners in the Oklahoma City area. Rather than offer a limited set of products and services and try to steer customers toward what's best for our bottom line, we provide a consultative approach and carefully explain all options available. No matter your needs, we have a solution. Our services include:
Storm damage repair – We'll determine if a repair or replacement is the best way to address roof damage caused by hail or wind and help guide you through the confusing insurance claims process.
Residential roof repair and replacement – We specialize in the installation of asphalt composition shingles, slate, tile, wood shake, metal, and more. And, as a local roofing contractor, we can provide specialty products, including shingles with Class 4 impact resistance.
Commercial roof repair and replacement – Numark Roofing has a team of roofing specialists with experience installing the best products, such as single-ply PVC and TPO on all types of commercial and industrial structures.
Schedule Your Free Roof Inspection
At Numark Roofing, we always go the extra mile to determine the ideal roofing application for each project, ensuring superior, longer-lasting results. To learn more about what makes us the Oklahoma City area's premier local roofing company, contact us today to schedule your free, no-obligation inspection.