Make Your Next Roof a Wood Shingle Roof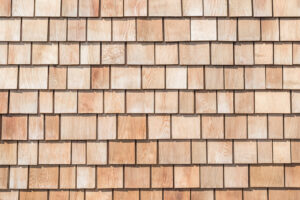 You love a classic look for your home. So, when it comes to replacing your roof, consider having a wood shingle roof installed. Wood shingles offer a natural look that never goes out of style. What's more, they are naturally resistant to the weather, insects, and fungus. Treated wood shingles step that up even more. At Numark Roofing, we can install a wood shingle roof that will protect and enhance your home for decades to come.
Why Choose Numark Roofing?
When it comes to roofing, it's all in the details. The professionals at Numark Roofing have decades in the business and have learned that the best way to install high-quality roofs that create happy customers is to listen first. We want to know what you expect from your roof, the look you like, and the budget you have in mind. Only then will we suggest roofing options for you.
All of our roof installers are factory trained and certified. They pay attention to the details so every roof we install will meet or exceed manufacturer specifications. The result is a roof that you can rely on that looks great, too.
Contact Us
If your home needs a replacement roof, contact Numark Roofing to learn more about the benefits of a wood shingle roof. We'll set up a time to come to your home for a complimentary consultation and price quote. For your next roof, "Call the pros!"