Experienced Roofing Company Repairing Roof Damage in Oklahoma City, OK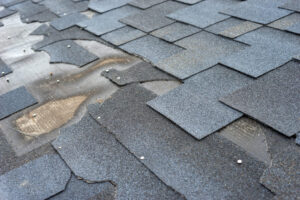 A home is a place to make memories. But it's more than that. Your home is your protection against the elements. One of the most important parts of your home when it comes to protecting you and your loved ones is your roof. When that roof sustains damage from high winds or storms, you don't want to let it go. Even mild roof damage can lead to big problems for your home. Call in the Pros! In Oklahoma City, Oklahoma, and surrounding areas, Numark Roofing is the trusted roofing contractor specializing in roof damage.
Why Choose Numark Roofing?
When your home has roof damage, you want a solution that will benefit you and your home. At Numark Roofing, we have experienced crews who focus on roof repairs, ensuring we can always provide the best value. We also take pride in offering flexible, turnkey services and can take care of roof damage to virtually any type of roofing, including:
We treat every roof damage situation as unique, because it is. We always strive to create a seamless restoration. Our solutions are designed to not only protect your home from roof leaks but also restore its curb appeal.
At Numark Roofing, we prioritize our customers' needs above all else—a practice that has earned us rave reviews and frequent referrals. When you partner with us, we'll always put your best interests ahead of our own bottom line. For example, if you need to file an insurance claim, we can lend you our expertise and guide you through the process.
Get Your Free Estimate
If your Oklahoma City, OK, home has suffered roof damage, contact Numark Roofing today for your free consultation and price quote.