The Experienced Local Roofing Company Serving Oklahoma City, OK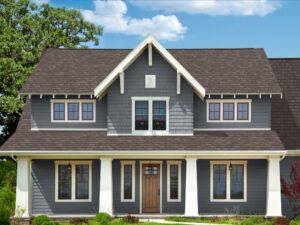 Your home isn't just important to you; it's essential. When your home has roofing issues and you need a repair or a roof replacement, you'll want to work with a company you can trust. There are a lot of roofing companies out there that like to swoop in after a storm, do some quick jobs as cheaply as possible, and then never be seen again. Don't trust your home to just any roofing company. Trust a local roofing company that has roots in the area: Numark Roofing. We've been helping friends and neighbors in Oklahoma City, OK, and surrounding areas with roof repairs and roof replacements since 2016 and plan to be here for decades to come.
Why Partner With Numark Roofing?
When Numark Roofing takes on your roofing project, our focus is on you and your home—not our profits. We believe that if we continually do exceptional work for our customers, our profits will take care of themselves. Some other reasons to choose Numark Roofing include:
Honesty – We never use pressure sales. We prefer a consultative approach that is honest and transparent.
Expertise – Each of our roofing crews specializes in a specific area of roofing and is factory-trained and -certified in that area in that area.
Experience – Our team has decades of collective experience in the roofing industry. And, because we're local, we understand what it takes to have a solid roof in our particular climate.
Credentials – We are accredited with the Better Business Bureau with an A+ rating. We also have exceptional ratings on Yelp, Google, and Facebook.
Contact Us
Contact us today to learn more about why Numark Roofing is the local roofing company you can trust for roof repairs, storm damage repairs, and roof replacements. We're proud to serve Oklahoma City, OK, and surrounding areas.