The Trusted Roof Repair Professionals Serving Homeowners in Rogers, AR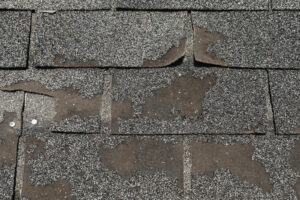 Your home in Rogers, Arkansas, sees its fair share of storms. Some of those storms come with damaging winds and hail. When that happens, it can do serious damage to your roof. A damaged roof will eventually let water into your home, causing even more damage. Don't wait to get it repaired. Let Numark Roofing, your local roof repair contractor, get your roof back in shape so it can continue to protect your home.
Why Choose Numark Roofing?
When your roof is damaged, who do you turn to? There are many contractors out there, but how do you know who you can trust? At Numark Roofing, we put our customers first and always strive to provide the best possible value. We maintain an A+ rating with the Better Business Bureau and have many exceptional customer reviews online. When you choose Numark Roofing, you'll also get:
Our commitment to your best interests—we'll strive to find the best possible application for your roof project
Decades of collective experience with roof repairs and roof replacements
A dedicated crew that specializes in the type of work you need with factory training and certification
The first thing we'll do is inspect your roof damage. If it can be repaired, we'll provide a quote. For extensive damage or damage to an older roof, we may recommend a full roof replacement. In any case, we will always do what is in your best interests and never try to sell you something you don't need.
Contact Us
If the roof on your Rogers, AR, home is damaged, contact Numark Roofing today for your free consultation and price quote.