The Roof Damage Experts Serving Homeowners in Bentonville, AR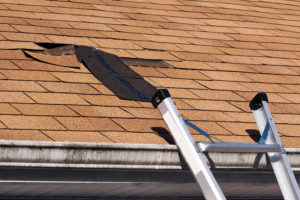 Your home is more than just a place to live. It's where you make memories and maybe even raise a family. Your roof protects that home from things like heavy rain, snow, and winds. But sometimes mother nature wins a round, and your roof gets damaged. A damaged roof can quickly lead to bigger issues throughout your house like leaks, mold, mildew, or even electrical fires. If your home in Bentonville, Arkansas, has suffered roof damage, don't wait to address it. Call the Pros! Numark Roofing is a local, professional roofing company that specializes in repairing roof damage on any type of residential roof. We have an A+ rating from the Better Business Bureau and many positive online reviews. We're the team you can trust with your home.
6 Common Causes of Roof Damage
So, what causes damage to your roof? Roof damage can happen in a number of ways. Here are five of the most common culprits:
Improper installation – Your roof is only as good as the company that installs it. A poorly installed roof is going to have issues sooner rather than later.
High winds – Strong winds can get beneath shingles and some other kinds of roofing. This can lift, tear, and otherwise damage your roofing.
Hail – Even quarter-sized hail can damage your roof and create problems.
Tree limbs – When nearby trees drop limbs on your roof, it's almost certain to lead to roof damage.
Pests – Animals like mice, squirrels, woodpeckers, and insects can damage your roof looking for food or shelter.
Excessive rain and snow – Too much rain or snow can lead to trouble, even for a good roof.
Learn More
If your home has roof damage, don't ignore it. Contact Numark Roofing for a complimentary roof inspection and quote. If we can repair your roof, we will suggest that. If your roof has sustained too much damage or is nearing the end of its lifespan, we may recommend a roof replacement. We are a local roofing company building great roofs for our friends and neighbors in Bentonville, AR, and surrounding areas!