The Complete Roofing Contractor Serving Homeowners in Bentonville, AR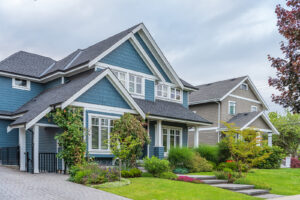 Living in Bentonville, AR, means embracing nature. With over 300 acres of city parks and the Northwest Arkansas Razorback Regional Greenway running through town, both locals and visitors love to take advantage of the beautiful scenery. No matter if you like to get out on the bike trails or spend a day by Lake Bella Vista, you love to come home to a beautiful house. That house is protected your roof and if you need a roof repair or a roof replacement, Numark Roofing is the local roofing contractor you can trust.
Roofing Services We Offer
Numark Roofing is a full-service roofing contractor. Before making any suggestions, we work with you to understand your home and your roof. If you suspect your roof needs attention, we'll inspect it and offer one of our roofing services such as:
Eventually, every roof needs to be replaced. It's a part of homeownership and a real opportunity to upgrade the look and value of your home. We install a wide selection of roof styles, including asphalt composition shingles, slate, tile, metal, and wood shake.
Just because your roof is damaged, doesn't mean that it needs to be replaced. If your roof is in need of repair, we'll look for the most cost-effective but high-quality roof repair option. We have experience working with all kinds of roof materials, so you can rest assured that we know what it takes to get yours in great shape again.
We get more than our fair share of storms in the Bentonville area, and they can take a toll on your roof. We can fix roofs damaged by high winds or hail, and if you need to file an insurance claim, we can guide you through that process.
Get Your Free Consultation
Contact Numark Roofing for your free roof inspection and consultation. We'll work with you to find the best solution for your Bentonville, AR, home. Don't trust your roof to just any roofing contractor—"Call the Pros!"