Metal Roof Installation for Protection that Lasts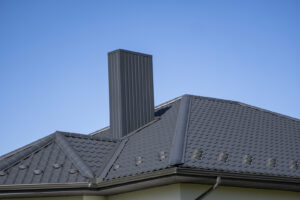 Most homeowners want three things from their new roof. They want it to protect their home, last a long time, and look great. With metal roofing, you get the best of all three. For your next roof replacement, turn to Numark Roofing. We are a professional roofing company with extensive metal roof installation experience in the Oklahoma City, Tulsa, and northwest Arkansas area. We are accredited with the Better Business Bureau and maintain an A+ rating through our dedication to quality and exceptional customer service.
Benefits of Metal Roofing
Metal roofing has come a long way in recent years. Gone are the days when metal roofing all looked like shed roofing. At Numark Roofing, we can provide metal roof installation that looks as good as it performs. You'll love your new metal roof because:
It's durable – Your new metal roof can stand up to any kind of weather and can last 50 years or more on your home.
It's light – Believe it or not, metal roofing is the lightest roofing material out there. That means less pressure and stress on your home's structure and also makes it quick and easy to install.
It's energy-efficient – A properly installed metal roof can improve your home's energy efficiency and potentially save you money on your energy bills.
It's environmentally friendly – Today's metal roofing is partially made from recycled material and is 100% recyclable.
Metal roofing is an investment in your home and a smart one. Numark Roofing is committed to providing exceptional installation, so you'll get the most bang for the buck on your next roof.
Contact Us
Contact Numark Roofing today to learn more about metal roof installation on your home. For your next roof, "Call the pros!"