Standing Head & Shoulders Above Other Piedmont, OK, Roofing Contractors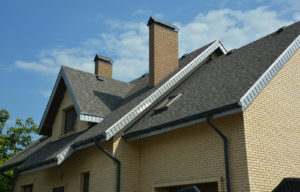 Are you in need of reliable roofing services for your home in the Piedmont, Oklahoma, area? If so, turn to the roofing contractor that local homeowners have trusted since 2016—Numark Roofing. We are recognized leaders in the roofing industry, and we have a long list of satisfied customers to show for the top-notch work we do.
Offering Roof Repairs & Replacements
We'll start by conducting a roof inspection so that we fully understand the condition of your roof and the type of service it needs. If we believe your current roof can be repaired, you can count on our trusted roofers to complete the repairs flawlessly. And, if your roof's damage is the result of a storm, we can provide guidance to help you navigate the insurance claim process.
If your roof can't be repaired, then you can count on us for a top-notch roof replacement. We source our roofing systems from the industry's top manufacturers and offer a variety of materials to choose from, including:
Asphalt shingles
Wood shingles
Metal roofing
Slate roofing
Tile roofing
No matter if you need a roof repair or replacement, we will provide you with dedicated customer service and transparent communication throughout every step of your roofing project.
Now What?
Are you ready to get the dependable roofing services you need for your Piedmont, OK, home? If so, the roofing contractor to trust is Numark Roofing. Contact us today to schedule a free inspection and consultation with a member of our team. We look forward to working with you!