We Stand Out Among Other Mustang, OK, Roofing Contractors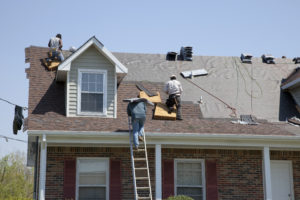 Have you been searching for the ideal roofing contractor to complete a job at your home in the Mustang, Oklahoma, area? If so, you can confidently end your search with Numark Roofing. We have earned a stellar reputation thanks to our unwavering commitment to excellence. No matter the roofing service you require for your home, we are sure to meet your needs and exceed your expectations.
Offering a Variety of Top-Notch Roofing Services
As an experienced roofing contractor, we understand that there's no one-size-fits-all solution for every homeowner we serve. That's why we offer a variety of top-notch roofing services. Depending on your roof's condition, you can count on us to complete a:
Roof replacement – We can expertly install a new roof in a variety of styles and materials, including asphalt shingles, wood shingles, metal, tile, and slate.
Roof repair – Our expert roofers can perform repairs to restore your roof so that it provides the dependable protection you need for your home.
Storm damage roof repair – We also specialize in repairing roofs that have sustained hail or wind damage. We can help guide you through the insurance claims process so that you can get the compensation you are entitled to.
Let's Chat
If you're ready to partner with one of the most trusted and respected roofing contractors in the Mustang, OK, area, contact the experts at Numark Roofing today to schedule your free inspection and consultation. We look forward to serving you!