Proud to Be a Top Roofing Contractor Serving Midwest City, OK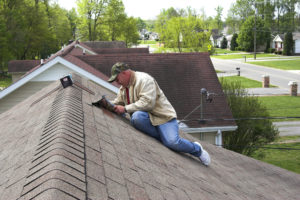 There's no better roofing contractor to partner with when you need a repair or replacement completed at your Midwest City, Oklahoma, home than Numark Roofing. We have been serving local homeowners with the very best roofing products and services since 2016, and our roofers have decades of experience, making them experts in the industry. We've made a name for ourselves by providing dependable service and industry-leading roofing systems to all those we serve, and we would love the opportunity to provide the same for you.
Our Roofing Services
Has your home's roof been damaged by a hail storm or suffered shingle blow-off thanks to strong winds? Are years of wear and tear starting to take their toll? Or, maybe your home's roof has reached the end of its lifespan and it needs to be replaced with a high-performance roofing system. No matter your needs, we are the roofing contractor to count on. We can complete a:
Roof repair
Storm damage repair
Roof replacement
Our roofers utilize industry best practices to ensure every job is completed flawlessly. And, if your roof's condition warrants a replacement, you'll have your choice of a variety of roofing materials to ensure your new roof meets your aesthetic needs, functional preferences, and budget.
Let's Get Started
If you're ready to start the process of repairing or replacing the roof at your Midwest City, OK, home, there's no better roofing contractor to partner with than Numark Roofing. Contact us today to get started by scheduling your free roof inspection and consultation.