A Roofing Contractor You Can Trust to Improve Your Home in Guthrie, OK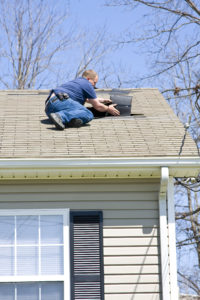 When your roof has been damaged or has simply reached the end of its lifespan, finding a roofing contractor you can trust to install a new one or perform repairs is critical. Thankfully for homeowners in the Guthrie, Oklahoma, area, there's Numark Roofing. We have performed dependable roof repairs and replacements for countless homeowners, and we've earned an exceptional reputation for excellence thanks to the high-quality products and craftsmanship we provide. Now, we're ready to put our expertise to work for you.
About Our Services
As one of the area's top roofing contractors, we offer a variety of services to ensure our customers' roofs are in tip-top shape. Depending on the condition of your roof, we can provide you with a:
Roof repair
Roof replacement
We can install a variety of roofing systems in various materials, so we're sure to have a roof to meet your needs regardless of your aesthetic preferences and budget. If your roof only requires repairs, you can count on us to provide exceptional craftsmanship and attention to detail to ensure your roof is in the ideal condition to protect your home.
We can also help to guide you through the insurance claims process if your roof damage was caused as the result of a storm.
Now What?
If you're in need of a dependable roofing contractor to come complete a job at your Guthrie, OK, home, Call the Pros! Contact the experts at Numark Roofing today. We can provide you with a free roof inspection and consultation as the first step toward ensuring you get the roofing services that are right for your home.