A Top Roofing Contractor Serving Homeowners in El Reno, OK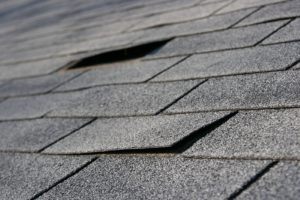 When you need a roofing contractor to come work on the roof on your El Reno, Oklahoma, home, the only name you need to know is Numark Roofing. Our experts have decades of experience serving homeowners with exceptional roofing products and craftsmanship, and we'd be happy to put our unmatched skill and experience to work for you. Whether your roof needs repairs or a complete replacement, Call the Pros! You're sure to be nothing less than satisfied with your decision to do so.
Our Roofing Services
At Numark Roofing, we offer a variety of services to ensure your roof is in the ideal condition to protect your home. We will work to identify the areas of your roof that are causing concern and will then determine the ideal services you need to ensure its dependable performance. You can turn to us for:
Roof replacements – We can install a variety of roofing systems in different styles and materials to ensure it has the perfect look and functionality to meet your needs and budget.
Roof repair – For roofs with only minor damage, we can perform repairs that will restore your roof to its former glory.
Storm damage repair – We also provide roof repairs for homes that have sustained damage from hail and wind. We can even help to guide you through the often-confusing insurance claim process.
Contact Us
Are you ready to partner with one of the area's top roofing contractors? If so, contact the experts at Numark Roofing today to schedule a free roof inspection and consultation at your home in the El Reno, OK, area. We look forward to providing you with the dependable roofing services you deserve for your home.