The Roofing Contractor Trusted by Homeowners in Bethany, OK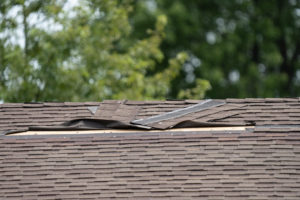 Has the roof on your Bethany, Oklahoma, home been damaged in a recent storm? Has it reached the end of its lifespan and is no longer offering the aesthetic and functional benefits you demand from such an important component of your home's exterior? If so, don't worry. Instead, Call the Pros at Numark Roofing. We are one of the area's top roofing contractors and we've made a name for ourselves over the years by providing exceptional roofing service and transparent communication to all those we serve. Now, we're ready to put our expertise to work for you.
Expertly Completing Top-Notch Roofing Services
With Numark Roofing on your side, you can trust you'll receive the ideal roofing products and services for your home. We are experts in completing a variety of different types of roofing projects, including:
Storm damage repair – Whether your home has sustained damage from wind or hail, we are the team to trust to restore its beauty and functionality.
Roof repairs – Even if your roof's damage isn't the result of a passing storm, our experts can complete all necessary repairs to ensure its flawless performance.
Roof replacement – If your roof's condition warrants a full replacement, we can install a high-quality new roof that will stand the test of time. We offer a variety of different roofing materials to choose from, including asphalt shingles, wood shingles, metal roofing, slate, and tile.
Get Started
Contact Numark Roofing today to schedule your free roof inspection and consultation as the first step toward getting the professional roofing services you need for your home. We look forward to showing you why we're one of the most trusted roofing contractors serving the Bethany, OK, area.